What to expect?
Upon entering, a lively setting reminiscent of an Ibizan coastal party greets you with upbeat music, colorful elements and numbers featuring entertainers and fire dancers. As soon as we settled into our spacious cabin, we were served chilled pink grapes in a recyclable glass bottle, a refreshing welcome, especially as we approach the hot summer months.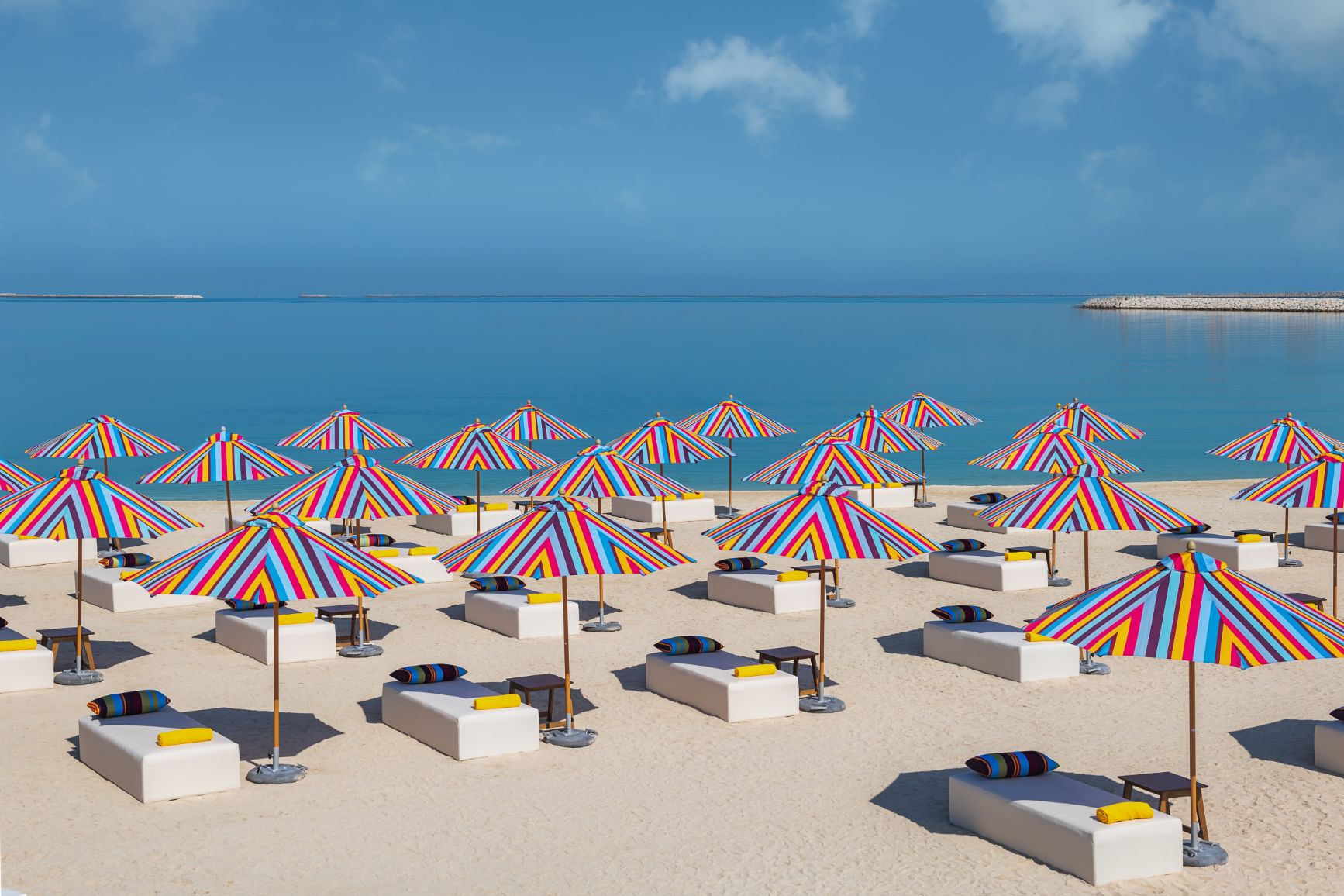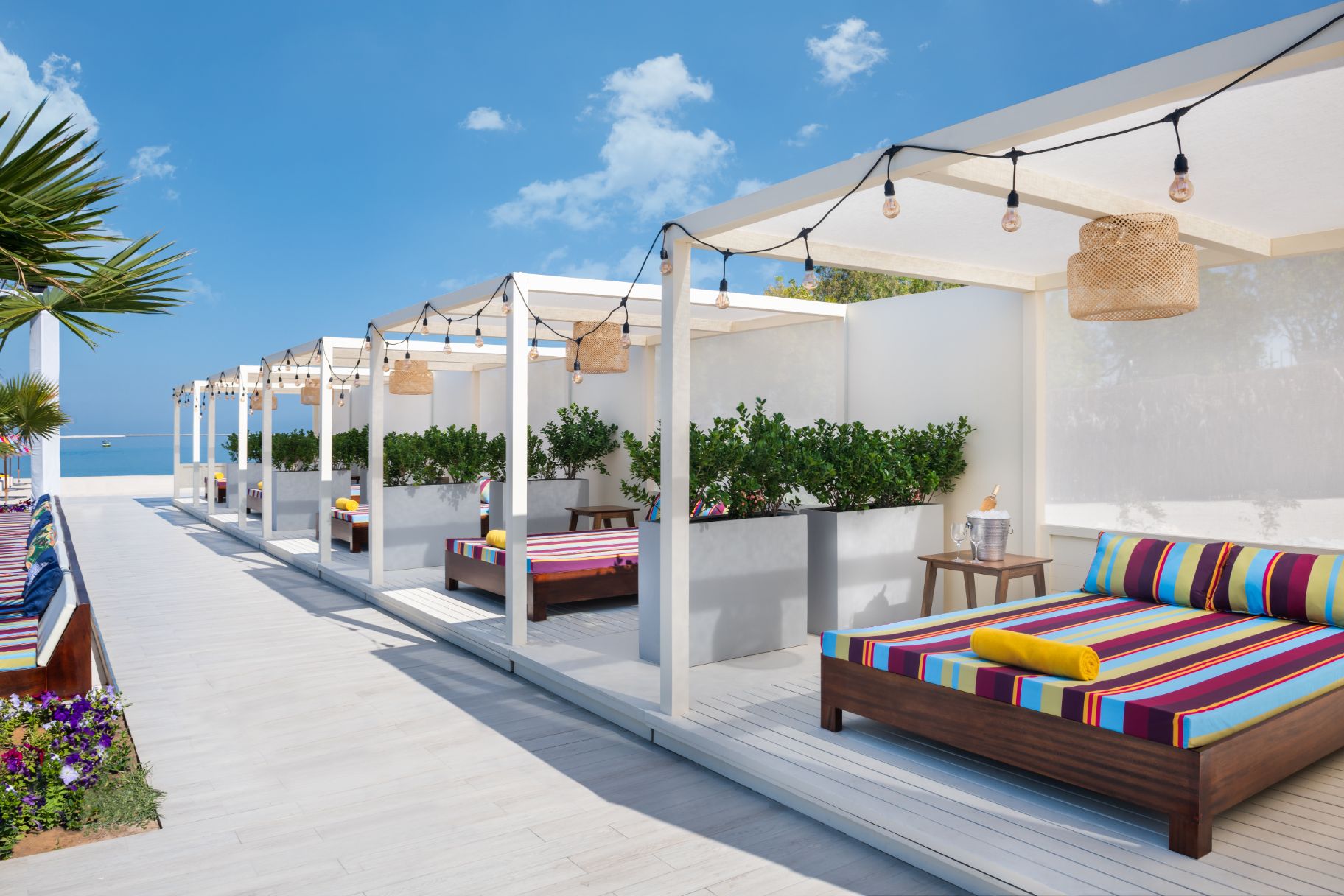 The venue is sprawling, and smack dab in the middle of the club between the pool and the beach is the DJ deck, where DJ and music producer Shehzad K, ensures a good time with a steady, steady supply of vocals, tech, and music. funky and progressive. house tunes.
After working up an appetite with a dip or three, it was time for lunch. Imagined in the style of southern French cuisine, chef Fredie Fouad's à la carte menu offers a selection of delicious dishes, with a particular emphasis on seafood. Although you have the choice of dining in your cabana or your lounge bed, we decided to change the scenery and feast on the open-air restaurant overlooking the pool.
To start, a platter of juicy pulled beef sliders appeared. These must-have four-bite buns filled with short ribs, pickled red onions and melted aged cheddar were sublime. The SoulBeach Lobster Salad overflowing with avocado, black cherry tomato, tarragon, baby gem and white balsamic vinaigrette, alongside a serving of French Riviera tuna salad adorned with roasted pepper, apple of earth, olive; and the sea bass ceviche with grapefruit, avocado, smoked almond and chilli, are perfect cold starters for a light lunch by the pool. We then enjoyed a comforting portion of smoked wagyu beef meatballs in a tomato sauce with parsley pesto and parmesan cheese. A healthy dish that you will probably find at your grandmother's, it is perfect for two to share (or not). Ask for a side of crusty bread to soak up any leftover juices.
The main event called for two irresistible dishes on the grill, jumbo tiger prawns with fresh salsa verde and grilled octopus on an almond picada. A feast for the eyes and the palate, the seafood spread was just what we needed to complete our wonderful day of swimming and dining by the pool.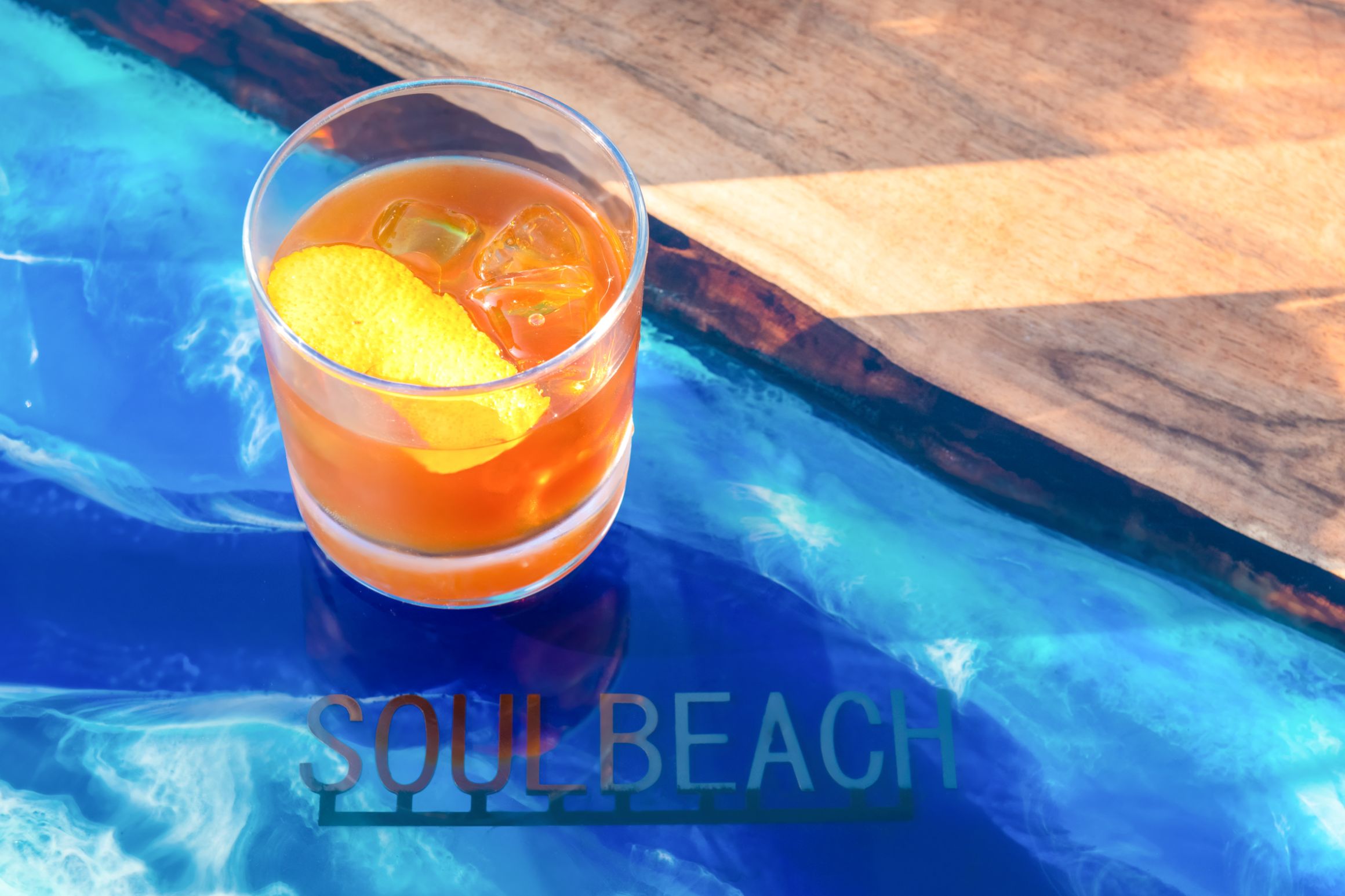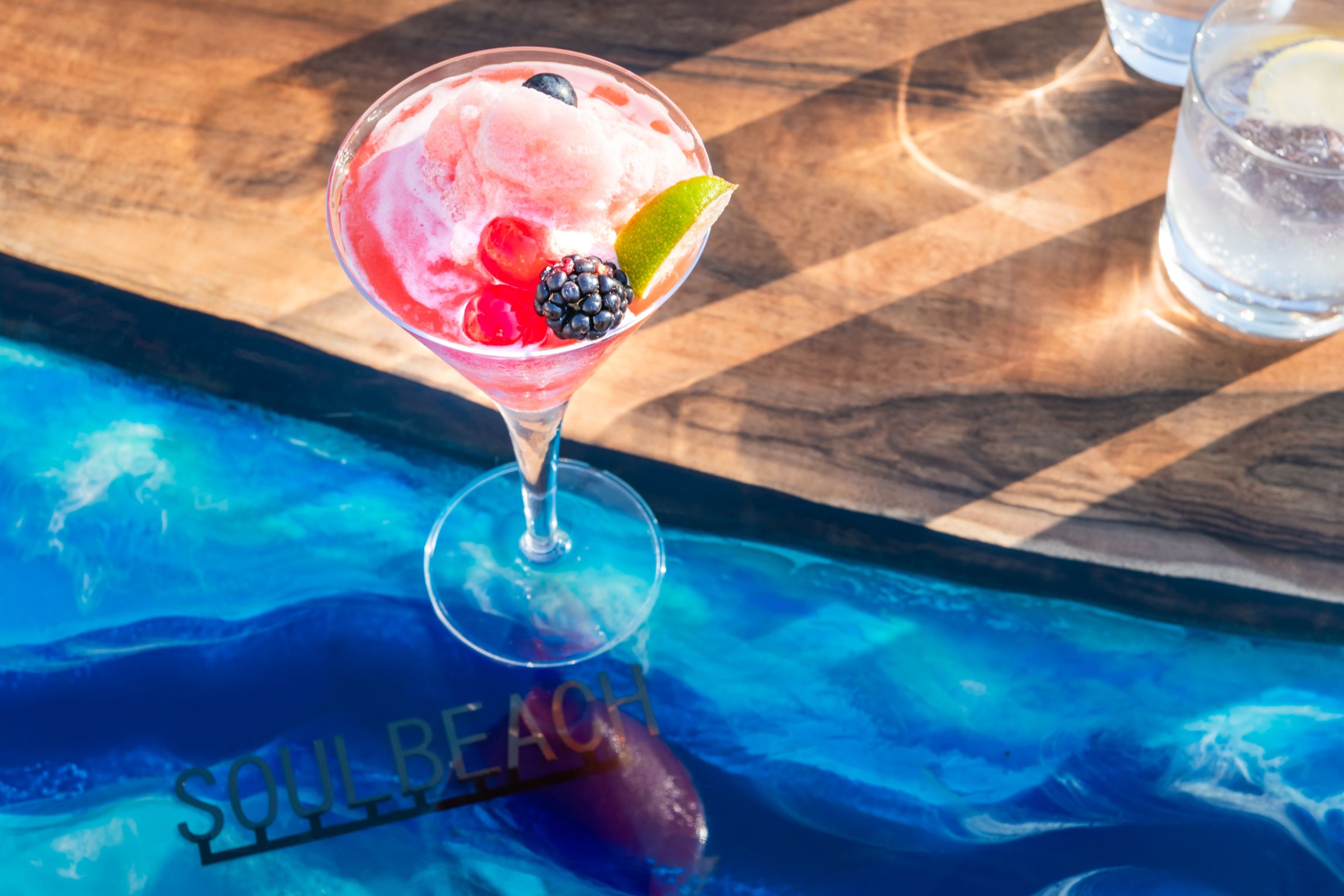 But not before satisfying our sweet tooth with an innovative Piña colada dessert made with pineapple jelly, sugar cane distillate sorbet and coconut ice cream; and the timeless Peach Melba with vanilla ice cream, raspberry coulis and caramelized almond. While the fruity flavors made me happy, my dining partner – you guessed it – requested a melted chocolate fudge which was sinful and satisfying.
Book now:
Every day from 10 a.m. to 10 p.m. AED 150 per person Monday to Friday (including AED 100 refundable on F&B) and AED 200 on Saturday and Sunday (including AED 150 refundable on F&B). From AED 500 minimum spend for the Cabana on weekdays. Call +9714 814 5126 or visit instagram.