What is your very first culinary memory?
Making croissants with my mother when I was 5 or 6 years old. It took much longer than expected, and I remember feeling very tall because I was allowed to stay up until 9 p.m. at night!
What is the first recipe that you correctly learned to make?
Zucchini, feta and mint fritters from Delia Smith, I must have been about 18 at the time.
Did you have school dinners or packed lunches growing up? Good memories ?
I have fond memories of those little packets of Sun-Maid raisins that were in our packed lunches.
What's the recipe you can't live without?
Singapore noodles, from scratch.
What ingredient would you take to a desert island with you?
Sriracha because it makes just about everything taste better.
What meal would you miss the most during your stay?
Mashed potatoes.
You can organize a unique dinner on your island… who would you invite?
Rebel Wilson, Emily Wilding Davison (my restaurant The Pem is named after this great suffragette), Sylvia Plath, Emma Watson and Idris Elba.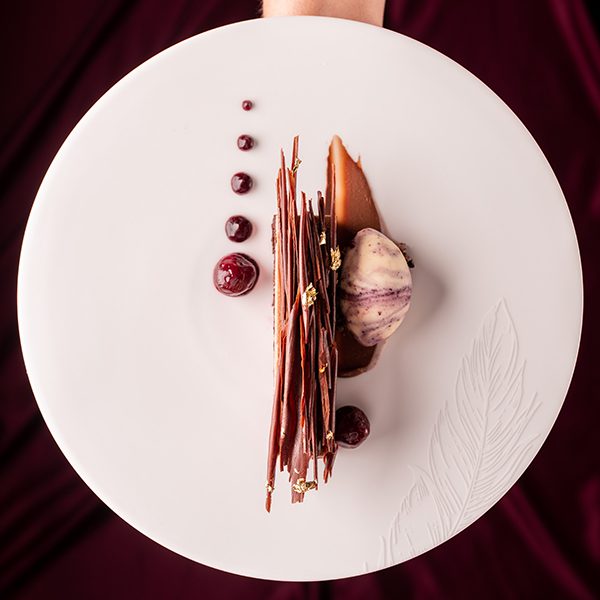 What's your all-time favorite cookbook?
The Four Seasons Cookbook by Margaret Costa – it was originally published in 1970 and has truly stood the test of time.
How have your plans been affected by Covid-19?
We had to close the restaurant during the whole lockdown and I spent a lot of time cooking for the homeless at Refettorio Felix.
What meal did you cook the most during the various confinements?
There were two chefs at home during the shutdowns, and we had a kitchen rotation – we ate pretty much something different every day.
And what did you binge watch on TV?
Sex education.
What's been the best meal you've had at a restaurant recently?
Goat curry, black sesame cod, celeriac with watermelon seed sauce at modern West African restaurant Chishuru in Brixton Village, London.
How was your Great British Menu experience? What was it like cooking for the judges?
It was nerve wracking, but exciting at the same time. It was a fantastic opportunity to show the food that I'm really passionate about. My favorite dish to cook was my main dish, "One Small Step For Man" – the black-and-white dish inspired by the BBC show about the July 20, 1969 moon landing, and one of the astronauts' meals. 'Apollo aboard the Lunar Module. It included pork chop and pork jelly with scalloped potato served in a box, turnip and celeriac mash resembling a boot print, black pudding, pork crackers served in a bag vac pac and a pork sauce.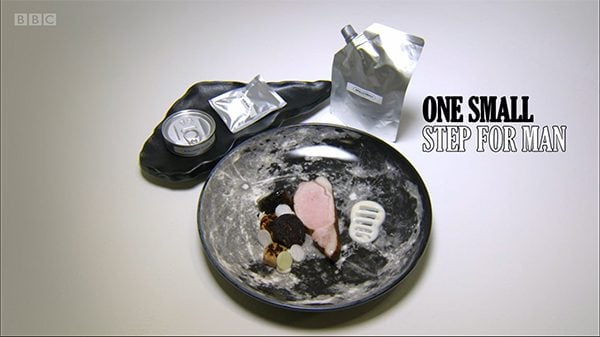 What are your culinary ambitions for the coming year?
Having a full restaurant at Pem, Conrad London St James in Westminster and – very important – happy customers!
To book a table at The PemClick here.