Monday: roasted cauliflower dhal
This roasted cauliflower dhal serves 4 people and packs a lot of goodness in the form of legumes, fresh ginger and cauliflower which provides vitamin C. It's low in fat but still very tasty.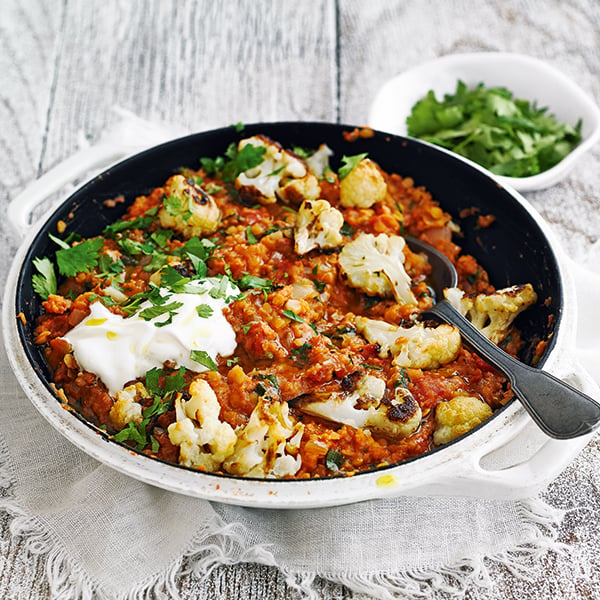 Find the recipe here
Tuesday: low-calorie salmon and broccoli platter
In this easy dinner for four, salmon and broccoli are roasted with spring onions and chili and dressed in a soy, garlic and rice vinegar sauce. If broccoli isn't for you, try other vegetables, such as green beans, kale, or asparagus.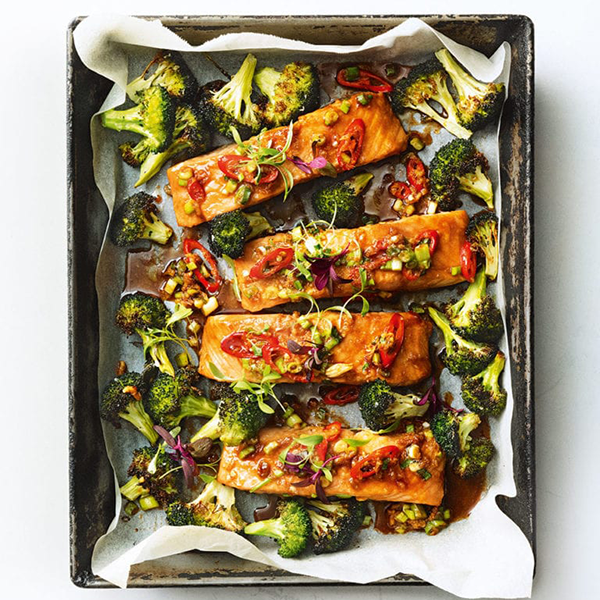 Find the recipe here
Wednesday: Chickpea, orzo and tomato stew
Our easy and comforting Orzo Stew is just the kind of low-maintenance dinner a tough day demands. Best of all, it's topped with feta and fresh dill for even more flavor.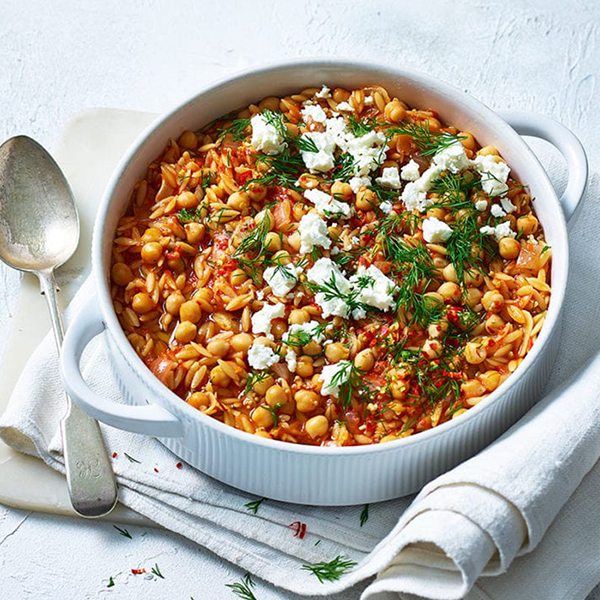 Find the recipe here
Thursday: Sriracha Chicken Rice
30-minute dinners don't get much better than this sticky chicken sriracha rice. Top the rice with charred vegetables, chicken and a honey, chilli and ginger sauce, then sprinkle with toasted sesame seeds. It's something different than a stir-fry, but it's still super simple to make.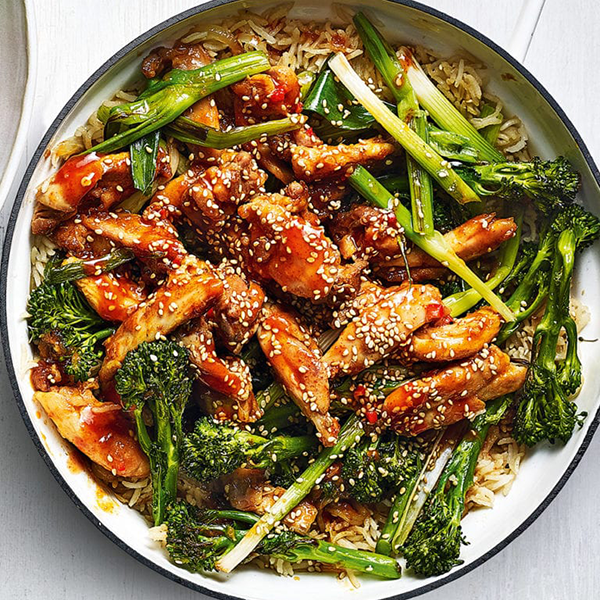 Find the recipe here
Friday: Refried Bean Tacos
Celebrate the end of the week with the tangy burst of these crispy charred veggie and refried bean tacos. The recipes feed four people for just £5.16, and the pickled red onions and avocado really elevate the whole dish.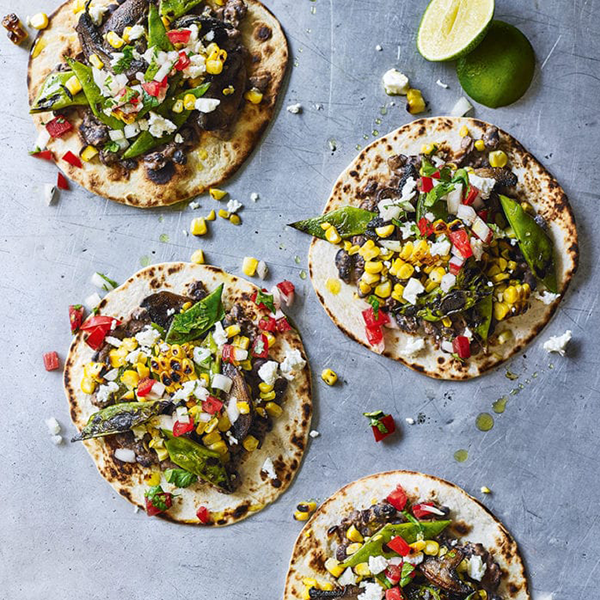 Find the recipe here
As for leftovers…
Left over salmon and broccoli can be used to make fishcakes. Enjoy with a salad or new potatoes for a healthy lunch.
Left over orzo stew takes pasta cooking to the next level. Simply reheat and top with feta or mozzarella, then bake until piping hot.
If you have any left, the rest tacos and refried beans would make a hearty Saturday brunch: simply top with fried eggs and extra hot sauce.
Or go ahead and check out all of our midweek meal ideas.